For the first time ever… !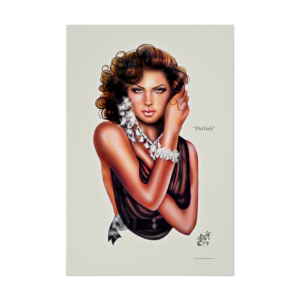 For the very first time, ever, my artwork will be made available to the public in the form of posters and canvas prints! I have an experienced artist friend who is carefully digitally color-correcting each of my past paintings and is formatting them for print.
These prints are available for sale in my online store, and can be purchased directly through the manufacturer. If you have ever wanted to have one of my pinup paintings for your own, but couldn't afford the price of the original (or the original is no longer available), this would be a great opportunity for you to have my artwork hanging in your home or office.